Summer Fashion Dos and Don'ts
As the sun graces us with its warmth and the days stretch lazily, it's time to revamp our wardrobes and embrace the latest trends of the season. Summer fashion is all about light fabrics, vibrant colors, and a sense of laid-back elegance. In this guide, we'll unravel the intricacies of summer style, from the fashion dos and don'ts to mastering the art of navigating the ever-evolving trends.
1. Embrace the Season: Elevate Your Summer Fashion
Summer fashion is synonymous with breezy vibes and effortless style. Dive into the season's trends by incorporating lightweight fabrics like cotton, linen, and chambray into your wardrobe. These materials keep you cool while exuding a sense of casual sophistication.
2. Mastering the Dos: Elevate Your Summer Look
When it comes to fashion dos for summer, here are a few rules of thumb:
Dos for Summer Fashion:
Opt for vibrant and pastel colors that mirror the season's energy.
Embrace breathable and comfortable fabrics to beat the heat stylishly.
Experiment with flowy maxi dresses, chic jumpsuits, and breezy skirts.
Accessorize with floppy hats, oversized sunglasses, and comfortable sandals.
Choose lightweight layers that allow for easy adaptation to changing temperatures.
3. Navigating the Don'ts: Steering Clear of Summer Fashion Mistakes
Avoiding fashion don'ts for summer ensures you remain a beacon of style rather than falling victim to common pitfalls:
Don'ts for Summer Fashion:
Say no to heavy, dark fabrics that trap heat and hinder movement.
Steer clear of overly complicated ensembles that might leave you uncomfortable.
Avoid ill-fitting swimwear or outfits that don't align with your personal style.
Resist over-accessorizing; sometimes, less is more, especially in the summer heat.
Refrain from ignoring sun protection—always incorporate sunscreen and protective clothing.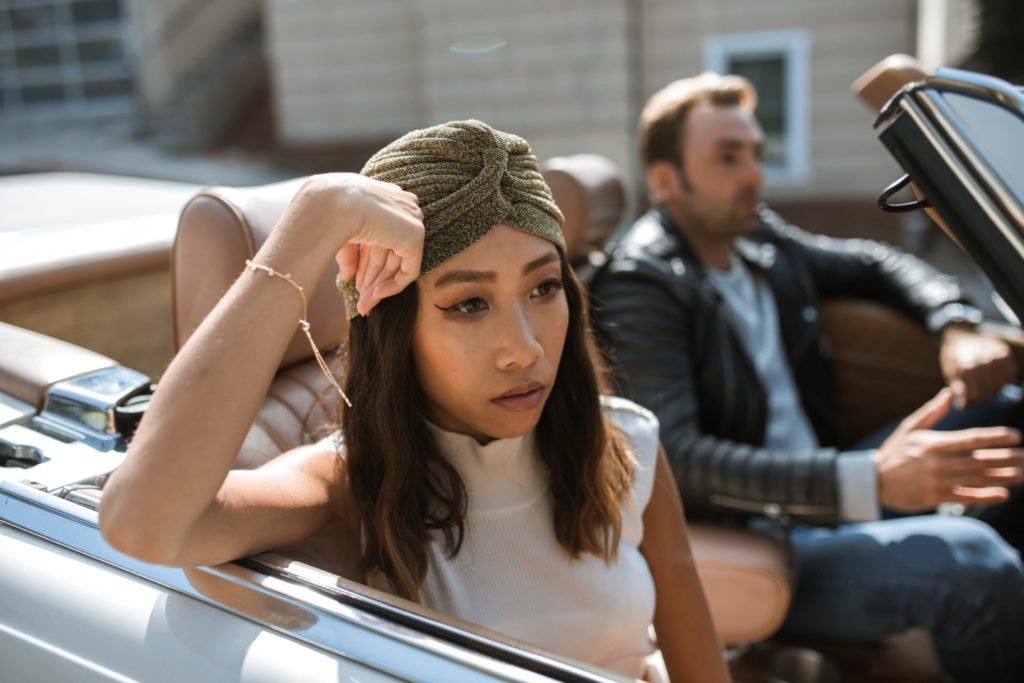 4. Trendy Summer Ensembles: Unveiling Stylish Summer Looks
Trendy seasonal outfits celebrate the essence of the season while reflecting the current fashion landscape. This year, expect to see a fusion of classic silhouettes and contemporary twists:
The Midi Magic: Midi dresses and skirts remain a hit, offering versatility and grace.
Athleisure Elegance: Athleisure takes on a chic twist with lightweight tracksuits and sneakers.
Neutral Palettes: Neutrals make a strong statement, from beige to soft pastels.
Breezy Bohemian: Boho-inspired looks embrace flowing fabrics, intricate details, and earthy tones.
Denim Revival: Denim shorts, dresses, and even denim-on-denim looks are back in style.
5. Elevating Your Summer Wardrobe: Essential Picks
Summer wardrobe essentials form the foundation of your stylish summer escapades:
Breathable Tees: Stock up on lightweight, breathable t-shirts in an array of colors.
Chic Cover-ups: Flowy kimono cover-ups and stylish sarongs are perfect for the beach.
Cool Shades: Protect your eyes with trendy sunglasses that complement your face shape.
Versatile Sandals: Comfortable sandals, slides, and espadrilles are your summer go-to's.
Effortless Jumpsuits: Jumpsuits provide instant elegance with minimal effort.
6. Navigating the Trends: Tips for Mastering Summer Fashion
Navigating fashion trends requires a delicate balance of embracing what resonates with you while experimenting with the latest styles. Here's how to strike that balance:
Personalization: Adapt trends to your personal style, ensuring you feel confident.
Mix and Match: Combine classic pieces with trendier items for a balanced ensemble.
Quality Over Quantity: Invest in timeless pieces that can seamlessly transition between seasons.
Comfort is Key: Prioritize comfort; when you feel good, your confidence shines.
Conclusion
As the summer sun beckons, let your fashion choices reflect the season's vibrant energy. By embracing the fashion dos, steering clear of the don'ts, and navigating the trends with confidence, you'll effortlessly elevate your summer style. Remember, summer fashion is about more than just outfits—it's about expressing your unique style while enjoying the sun-kissed moments that the season brings.